The countryside Hotel Hartenthal is your starting point to explore, experience and enjoy Allgäu


SUNBATHING AND WELLNESS
In summer you can enjoy all the Allgäu lakes between Forggensee lake and Hopfensee lake as well as the outdoor pools Sonnenbüchel in Bad Wörishofen. Always worth a visit are the thermal spa Bad Wörishofen or the Royal Crystal Spa Schwangau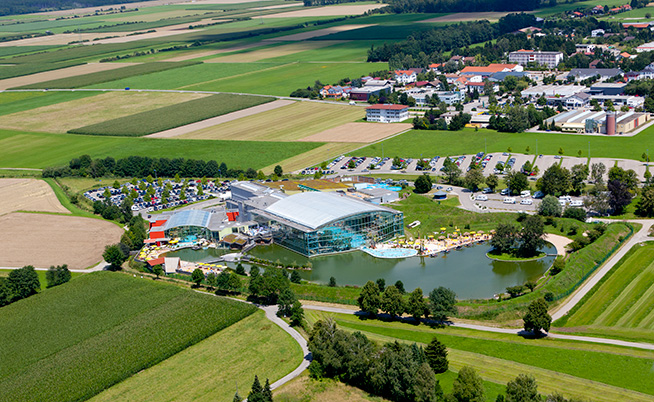 SKYLINE PARK
Over 50 attractions for the whole family at the theme park Skyline Park in Badwörishofen. More informations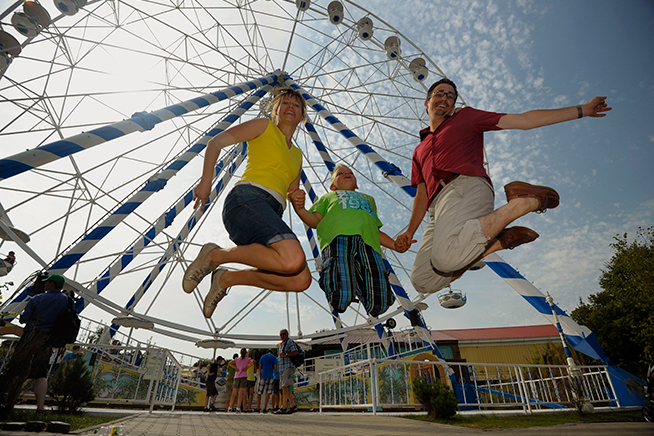 KNEIPP-PATH
Experience all elements of the Kneipp healing process in a natural environment. A special feature of the versatile hiking way is the Kneipp path. This trail begins and ends at the parking lot of the fitness trail (Scheschacher Strasse). The route length is 10.4 km and is suitable for walkers, cyclists and wheelchairs. More informations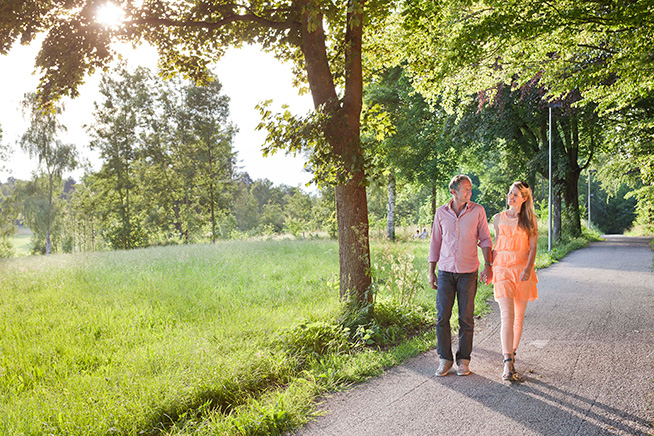 HIKING
The countryside Hotel Hartenthal is located directly on numerous trails such as for example the famous way of St. James.
ENJOYABLE CYCLING ALONG THE ALLGÄU CYCLE PATH
The cycle path Allgäu crosses six districts in Bavaria, the neigbouring Baden-Wuerttemberg and Tyrol, and is divided into eight different worlds of experience. Bad Wörishofen lies on the Adventure World "Gluecksweg" (lucky way). The moraine landscape of the lucky way guarantees fun on bikes in a beautiful natural landscape with also beautiful views of the foothills of the Alps.
Start and end your tour at our hotel:
free parking next to the hotel in a quiet location
hotel right on the cycle path
accommodation of bicycles in bicycle garage
selection of cycling maps
small repairs possible onsite or in a professional speciality store in Bad Woerishofen with bike transport service
pre-booked rental bikes
electric bike service station
laundry service / drying room
small guest kitchen for supplying individual
parter guesthouse with regional cuisine opens every day all through high season
pre-booked lunch package
luggage service to next accommodation
the next accommodation booking service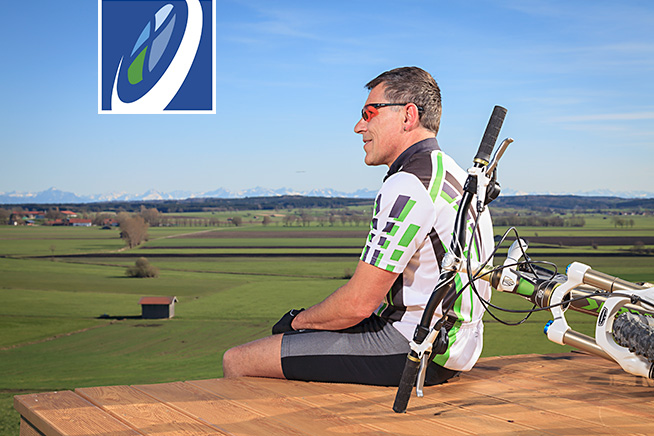 RIDING SCHOOL
A riding school based in Untergammenried close to Bad Woerishofen and located right in front of the magnificent Alpine Panorama offers perfect riding opportunities with well trained horses of various size and breed. More informations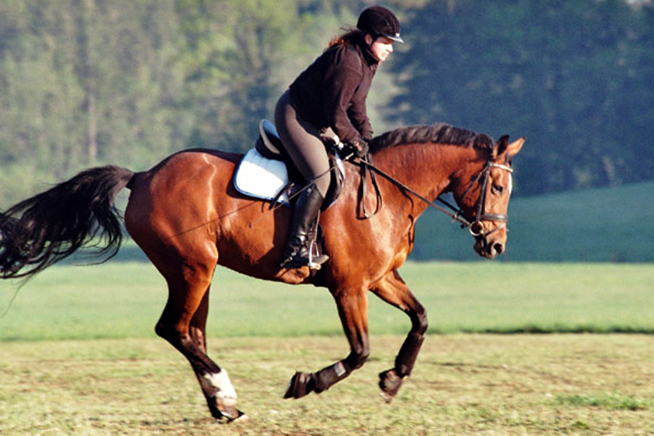 SPA PARK
The Spa park (163.000mイ) extends a barefoot path, a fragrance and aroma garden, a herbs and rose garden, a Кneipp-pool as well as a tennis court with a restaurant. More informations
GOLF COURSES
Within a radius of 7km you will find three golf courses. The 18-hole golf course in Bad Woerishofen, the 18-hole championship course in Tuerkheim and the 9-hole golf course at the Hammerschmiede guarantee variety and fun in a unique landscape.
ADVENTURE PLAYGROUND
In Ostpark an area of Bad Wörishofen, they offer a skateboard track, climbing walls, adventure play area, a basketball and volleyball court and a balancing line.
CLIMBING
In the Sportwelt (sports world) in Ottobeuren, climbers will find one of the largest indoor climbing halls in southern Germany. Climbing courses can be arranged.
EXCURSION DESTINATION
Close around you will find different cities. You can explore the historic old town of Mindelheim, Memmingen, Kaufbeuren, Landsberg, Augburg and Ulm.

ROYAL CASTLES NEUSCHWANSTEIN AND HOHENSCHWANGAU
Visit the fairytale castles of King Ludwig II. The castles are open all year round. More informations
CULTURE
All year round Bad Woerishofen offers culture enthusiasts a wild range. Highlights are Festival der Nationen as well as the event Jazz goes to Kur.
Also you can drive to events like Bregenzer Festspiele or the Theater of Fuessen.
HISTORICAL FESTIVALS
Numerous historical festivals take place in the region. Frundsberg Fest in Mindelheim (every 3 years), Wallensteinfest in Memmingen (every 4 years), Taenzelfest in Kaufbeuren (every year), as well as the Kaltenberger Ritterturnier (Knights tournament) and the Augsburger Friedensfest.
CHRISTMAS MARKETS
in Kempten, Augsburg and Ulm
LEGOLAND GUENZBURG
The German resort of Legoland is approximately 60km from the hotel. Mehr Informationen